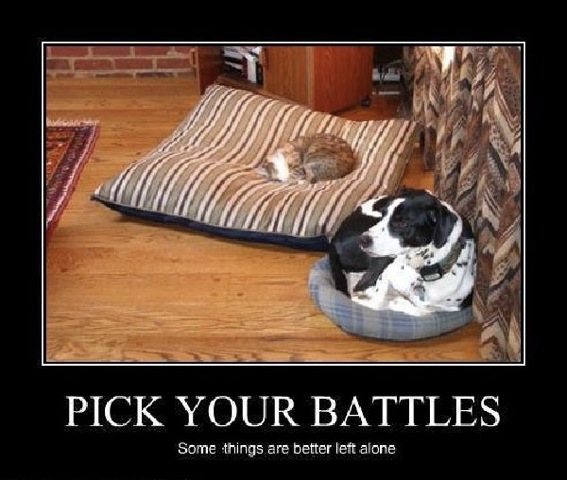 One of the hard things to learn in life is which battles to fight. It is so easy to get caught up in something and turn a mole hill into a mountain. It took me a long time to back down and not get caught up in the moment.
I can remember arguing heatedly with one of my children about what to wear to school. The outfit wasn't that bad…just didn't match. If that happened to day I would have just let it go. Amazing what we learn with time.
This also applies to conflict with a spouse. Sometimes it is just better to not be charged up by what is going on. I am so much better at that now than I used to be.
Some battles are not that important. They really won't matter in the big scheme of things. Learn what battles really need fighting and when to just back away.