We procrastinate. I think we all do. We put off things. Those of us who have anxiety would rather suffer being anxious than tackle the thing that is causing the problem. We would rather obsess about it and keep putting it off. This make the anxiety blossom and nothing has gotten better.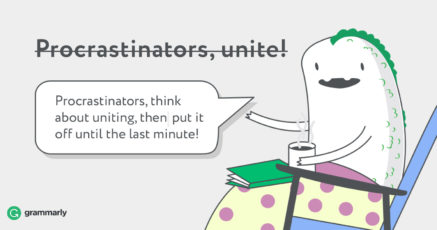 I am better at doing things than I used to be. Somewhere along the line I discovered that doing the thing I dreaded got it our of the way and then I felt better. Sometimes the list has to be scrapped until the next day. Sometimes I fall back into the trap of putting things off and then I suffer for it.
One of the things that got me started was some advice a number of years ago. The person suggested making a list of the things that needed doing and then prioritize them. You may not get to the end of the list each day but you will be able to cross some things off. Seeing those cross outs makes you feel better. It also tackle the things that I obsess about first.
It doesn't work for everything but is does help with some things.